Buccleuch Terracotta Co Ltd Sanquhar
Found Bo'ness, Firth of Forth.
Sanquhar and Kirkconnel Collieries Ltd.
Buccleuch Terra Cotta Works, Sanquhar, Dumfriesshire.
.
.
.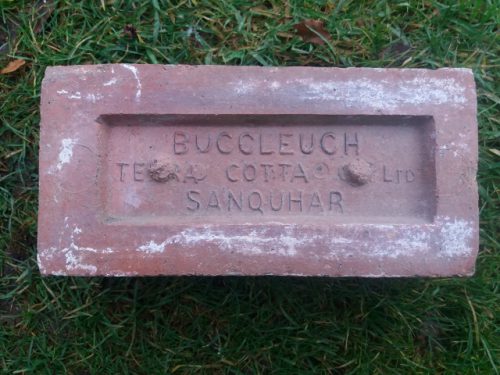 Below – The same mark and confirmation of the lettering. Found in the Glasgow area.
Below – The same mark on a chamfered end brick found by Michael Fallone in the Glasgow area.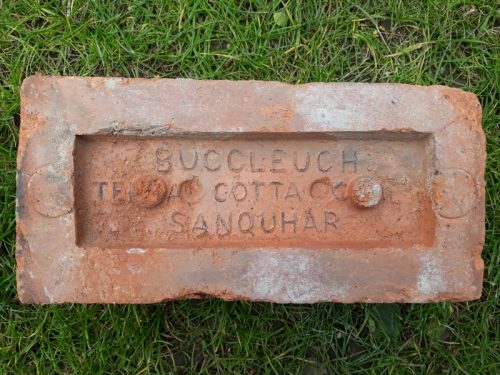 .
Below – The same stamp on a brick found by Ian Suddaby. Ian states – It looks like there was something loose or broken in the mechanism as there is a circular hole on the right and a linear slot on the left within the frog that shouldn't be there. The shallow frog on the back shows the modification needed to produce Bullnose bricks (ones with a curved corner) as one corner of the frog has been reshaped. No need to change it after a run of Bullnose bricks were produced. Found near Kilmarnock.
.