Coalhill Street Brickworks, Camalachie, Glasgow
July 1807 – February 1809 – James Anderson Snr, brickmaker, Camlachie, Glasgow. (Page 6). (Note – SBH – This entry may not be connected to the Coal Street Brickworks but I have detailed it here meantime to ensure it is recorded).
Below – 1857 – Coal Street, Camlachie. (Note – SBH – The brickworks or brickfield are not detailed on this map but Coal Street Is so they cannot have been far away from the area depicted here).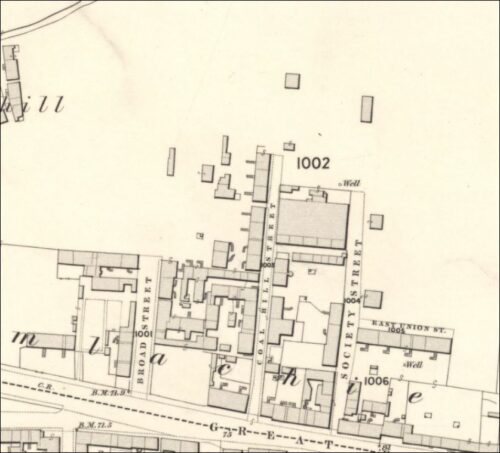 Below – 30/10/1857 – Glasgow Herald – Dissolution of the copartnery of Messers Chappell and Anderson. Coalhill Street Field, Camalachie, Glasgow. Parkhead Field.
1858 – 1859 –  Joseph Chappell – Works Coalhill St, Camlachie, Glasgow; Chappell Terrace, Parkhead and Netherfield near Cartyne Toll. Office 55 Robertson Street; House 26 do.
09/01/1858 – Paisley Herald – Scotch Bankrupts –  Chappell & Anderson, brick makers, brick builders, and contractors, Glasgow, as a company, and Joseph Chappell and James Anderson, both residing in Glasgow, the individual partners of that as such, and as individuals. Creditors to meet within the Faculty Hall, George's place, Glasgow, 12th January at twelve o'clock.