William Cranston – Bill and Dad
William Cranston b. 28/06/1939.
Dad is the reason I am interested in many aspects of Scotland's industrial and agricultural past.
From an early age, we used to visit old dumps and look for old bottles and clay jars etc. Then we used to repair and rejuvenate old farm tools and implements and then restoring stationary engines such as Listers, Bamford's and Amanco's and lawnmowers.
Dad was among the founder members of the Border Vintage Agricultural Association in 1976 – click me
Hence it was only 'natural' that I ended up being interested in old bricks and thus the Scottish brick making industry as a whole.
Since starting to collect bricks in 2011, Dad has often been at my side, whether it be out on the hunt with me, helping me clean the bricks or indeed assisting in building the 'museum'. He was always keen to look at the additions and would often appear with his old muckers for a nose around the collection.
Dad is always good company and despite a dodgy knee and ankle he was always keen to take his fair share of the plunder in his rucksack and start the hard slog back to the car – by the nature of the beast the car was never close to a site of interest! Many a laugh was had on the way. I once turned round to find Dad upside down in a ditch (Heathfield Fire Clay Works) and unable to get off his back due to the weight of the rucksack holding him down. He looked like an auld cowped ewe!
Below –  September 2015 – the brick collection was moved inside from the cold. 2 stables were altered to house the exhibits!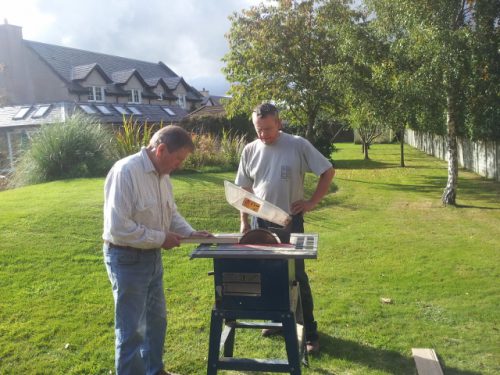 .
.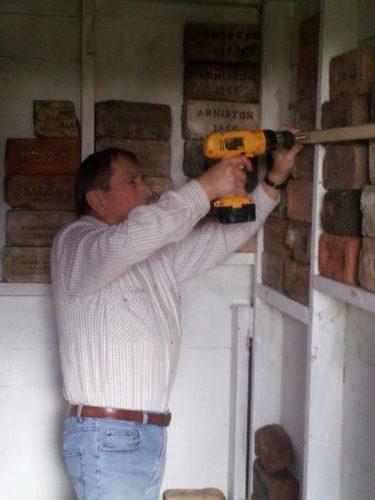 Below – Out 'bricking it' – April 2016 – Glenboig Fire Clay Works, Glenboig
.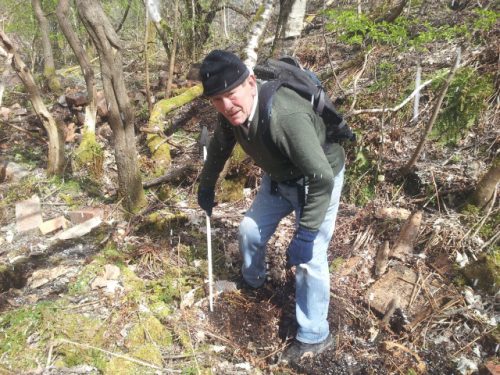 .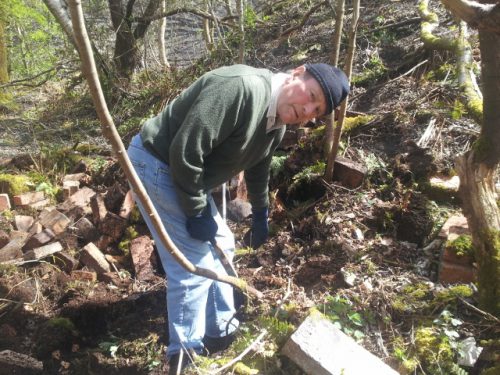 .
Below – Another inspection takes place in April 2016.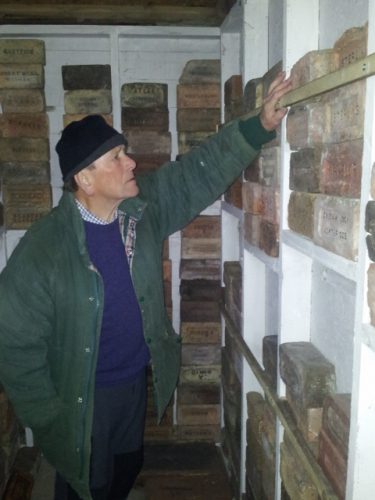 .
Below – Taking it easy while cleaning and pencilling a new addition.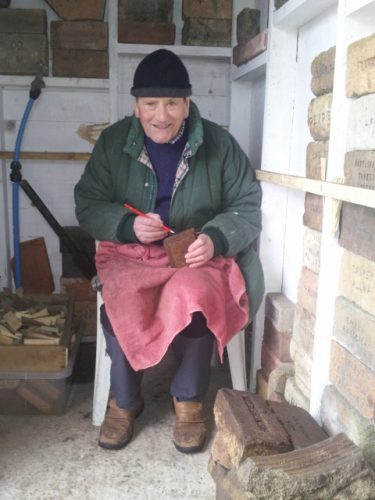 .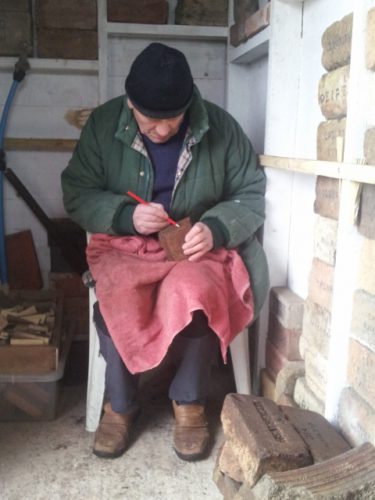 Below – September 2017 – Another hard day at the office.