Fire brick with glass deposits
This unmarked firebrick was found at the Baileyfield Glass Works, Portobello and kindly donated to my collection.
It once forms part of the lining of the furnace where the sand was melted to form the glass.
.
.
Below – The glass adhering to this fire brick would be from the last firing.
.
Below – This firebrick, also found on site, was completely covered in glass.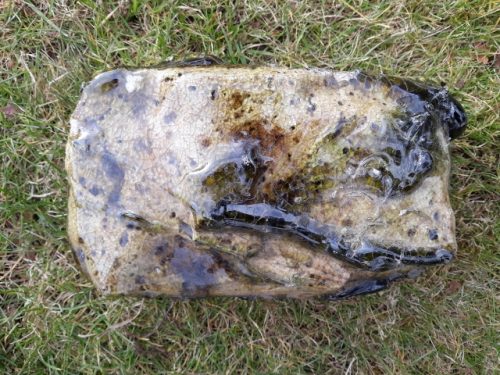 .