Found by Brian Wardell at Bockenfield, Northumbria.
Drainage tile  – 12″ long 4″ diam.
Below – 03/2/1877 – Morpeth Herald – Bockenfield Tileworks, Felton. Fowler and Sons.

1899 – Lower Coquetdale. In some portions of the district, however, sands and gravels are found. A considerable spread of these accumulations occurs round Felton, from which a narrow strip runs along the railway cutting southward to Stobswood collieries. Another local development is seen on Warkworth Moor, whence it runs south nearly to Acklington, and northward through Brotherwick to Buston. These patches are doubtless merely isolated fragments of what must formerly have been a much more continuous deposit : in no case, however, can they be traced under the clays, and the evidence would seem to indicate a more recent date for their origin than for that of either of the two clays described above. In some of the colliery borings in the district, however, sands were encountered overlaid by clay. In Northumberland the term ' drift,' used bv the officers of H.M. Geological Survey to include all these deposits, does not appear to be a very happy one, and it may eventually be found more convenient to restrict the term 'drift' to the upper of the two clays, with the accompanying sands and gravels, and to speak of the lower clay, with its typical glacial characteristics, as ' the Northumberland boulder clay.' Near Wintrick, between Bockenfield and Eshott hall, tiles are still manufactured, and a shallow cutting displavs an unstratified mottled clay 3 feet thick, containing only a few small pebbles of limestone and grit. It shows the same tendency to vertical jointing as on the coast, and no doubt represents the upper of the two clays described above.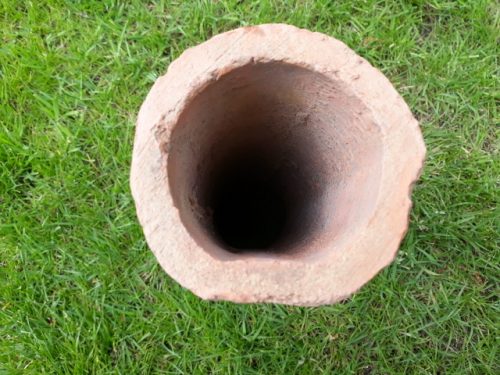 .