Carlung Tileworks, West Kilbride, North Ayrshire
Below – 18/06/1844 – Ayr Observer – To be sold …Carlung Estate, West Kilbride, Ayrshire … This property (on which there is a tilework) is capable of great improvement by a moderate outlay of capital …
1855 – 1857 – ScotlandsPlaces – Carlung Tileworks. These Tileworks are carried on by George Ferguson on a moderate scale and are on the farm of William Simpson, the first-named person is merely a subtenant.
Below – 1856 – Carlung Tileworks.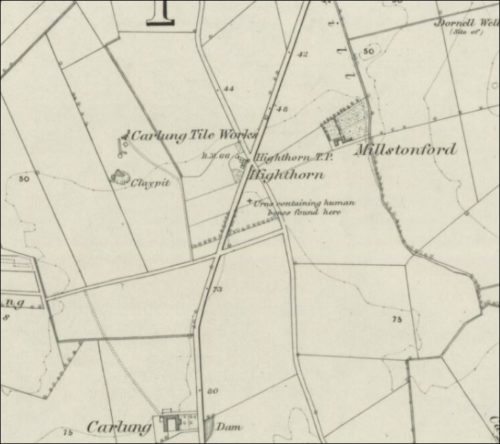 1858 – Mineral Statistics of the United Kingdom of Great Britain and Ireland for 1858 – A kiln exists at Carling, West Kilbride and bricks &c are manufactured there.